​INFO:
Welcome to our amazing website for our Minecraft Server!
--Our Discord server:https://discord.gg/73pbUKa--
(Please join the discord server as we are working to 100 members!)
This server was started long ago, but due to issues that server is no longer in our possession.
So we decided to start a brand new server better than the last one.
Enjoy our lovely server with unique staff, amazing builds, and our incredible website :)
Please check all the tabs to see how to dontate,vote, or anythjng else. Thank you for enjoying the server and please look forward to new updates every month.
Fractions Server IP:
rainygames.us.to
Port:
19132
Many More Servers Coming Soon!
​
​Founder: Venom14
​​Co-Founder: TectonicBurst21 (Alex)
Powered by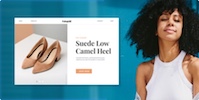 Create your own unique website with customizable templates.